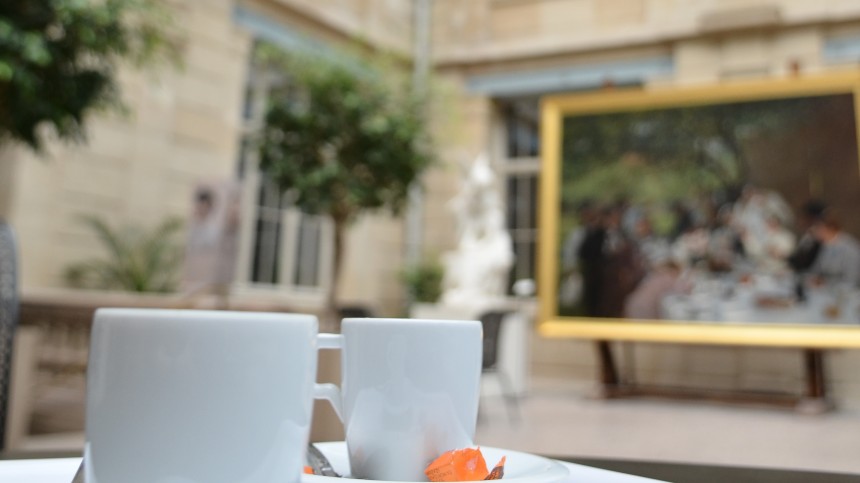 MBA-Café, restaurant at the Musée des Beaux-Arts:
MBA-Café, based in the sculpture garden, offers gourmet breaks from Wednesday to Monday from 10am to 6pm.
Visitors can discover the museum's collections whilst treating themselves to a break with breakfast, lunch or a snack. In this idyllic setting, underneath a glass roof and as close as possible to the works, you can enjoy light and high-quality food and a lovely afternoon tea room.
PRACTICAL INFORMATION
Free access to the restaurant.
Open every day from 12pm to 3pm.
Tél. : 06 41 15 06 96
mbacafe.rouen@gmail.com


Closed Tuesdays and on 25th December, 1 Junuary and 1 May.